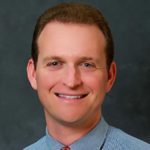 You did it. Your resume and cover letter were good. The interview went well. So what's next, a few days of nail biting while you wait for the phone to ring? After the interview there's still some more to do that will ensure that the process of getting a job remains as smooth as possible.
Take notes
After you've left the interview, take a few minutes to jot down notes about your interview. Do it immediately when the details are fresh in your mind. We all leave meetings thinking that we'll never forget what was said only to have forgotten something crucial a few hours later. Make notes about the interviewer, the office and policies that you learned about. This is a good time to think about, and write down, how you felt about the process and the company, as well as questions that you feel you could have answered differently or phrases you want to repeat. These notes will come in handy for a lot of things: follow-up interviews, thank you notes and keeping information straight if you're interviewing for more than one job.
Send notes
However you choose to send thank-you notes, by email or by USPS, they should go out within 24 hours of the interview to all of the people you interviewed with. Thank the recipients for their time and be sure to make a connection to something unique that resonated with you in the interview. Ideally, that something is job-related, but it's okay to also mention a personal tid-bit that was shared in addition to that. Reiterate your interest in the job, but don't list your qualifications. This is the thank you note, so there's no need to re-list everything you have on your resume. Keep the letter short and warm.
If someone got you in the door, they should also be thanked promptly. Not only is it good form, they might put in a good word for you.
Call your own references
Before your references get a call from a stranger, make sure they've heard from you. Even though you've already asked them if they were comfortable being a reference, be in touch as soon as possible after your interview to let them know where you applied and what the job is so that they can be prepared to answer questions. It's okay to ask them to highlight specific aspects of your work that are the most applicable to the job you're trying to get. Ask if there's any information you can get them that might be helpful – they might want a copy of your resume, or even the job description you had when you worked together.
Follow other leads
In the words of Amanda Haddaway, an HR consultant, "A job search is not a linear process and you may have multiple opportunities in flux while you wait to hear back on the interview." Keep pursuing those other opportunities; you never know where they will lead or what will happen with an interview. The job application process is just that, a process, so until it's at its end, keep going so that you maximize your chances for a great outcome.
About BANKW Staffing
Through its portfolio companies, KBW Financial Staffing & Recruiting, Alexander Technology Group, The Nagler Group, Sales Search Partners, and KNF&T Staffing Resources, BANKW Staffing, LLC is the leading regional provider of temporary and direct-hire staffing services in the areas of finance, accounting, information technology, office and administration, legal, human resources, and sales.
BANKW Staffing companies have received over 100 awards for rapid growth, business excellence, and workplace quality. Recognition includes Inc. 500, Boston Business Journal's "Best Places to Work" and Business NH Magazine's "Business of the Year".
Learn More – https://www.bankwstaffing.com
Media Contact
Please send media requests to pr@wordpressmu-915361-3242143.cloudwaysapps.com or contact us directly at 603-637-4500.