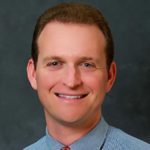 What if there was a way to network more efficiently instead of just more? We network all of the time – with our colleagues, our friends and acquaintances, at professional events and while we know it's necessary, it can be exhausting. But there are ways to do it better. Here are a few myths that might be holding you back from making the most of your connections.
Myth #1: Networking is about advancing my career.
Networking is about people, not jobs. It's about building and nurturing a community of individuals who can help each other problem solve and succeed. Asking someone you've just met for a favor is unlikely to bear fruit. Asking someone who you have a mutual relationship with is much more likely to be successful. Operate on a principal of abundance – by giving to other people, they'll give back to you. Ask questions and listen to the answers. Understand other people's work and their problems. Offer to make connections and collaborate on problem solving. Being a resource for others will highlight your skills and help you stand out.
Myth #2: I'll miss opportunities if I'm too focused in my message.
Approach networking intentionally. Networking without a focused and consistent message means you'll expend a lot of energy for few results. Go into events knowing what parts of yourself you want to highlight. We all wear a lot of hats, but being able to be clear and succinct about your work, your strengths and, yes, sometimes your weaknesses, means that people are more likely to remember and engage with you. Being vague about who you are or making promises you can't keep in order to fit into an uncomfortable match will be a waste of everyone's time. Remember, only you can influence how other people see you.
Myth #3: Thank you is enough.
A follow-up thank you is necessary, but not enough. Your initial note should be timely and personal. Highlight something the receiver said, whether it's advice they gave you or the vacation they told you about. At the end of your thank you, ask them if there is anything you can do to help them. Then follow up. The goal isn't be to be best friends with everyone you meet, but to build business relationships. Be proactive, relationships take nurturing.
Myth #4: Asking someone for help is a burden to them.
As long as you're asking for something that the person has the ability to help with, asking is an opportunity for everyone. They're networking as well, so being able to help you can give another an chance to spotlight their abilities, create deeper connections and possibly future projects. If your request is thoughtful and you them know you respect their time and work, people will be happy to help when they can.
Myth #5 "No' is the end of a relationship.
When a friend can't make it to dinner we don't cut off the relationship. It's the same with networking. If someone says "no", don't take it personally. If we think of the relationships in our networks as quid pro quo, we'd never get any work done. And we'd always be disappointed. The person you asked might be busy, they might not have the ability to help you in the way you wanted, but whatever the reason, don't just disconnect. Thank them for trying and continue the relationship. There's no end goal in networking and you never know when someone will be able to help.
About BANKW Staffing
Through its portfolio companies, KBW Financial Staffing & Recruiting, Alexander Technology Group, The Nagler Group, Sales Search Partners, and KNF&T Staffing Resources, BANKW Staffing, LLC is the leading regional provider of temporary and direct-hire staffing services in the areas of finance, accounting, information technology, office and administration, legal, human resources, and sales.
BANKW Staffing companies have received over 100 awards for rapid growth, business excellence, and workplace quality. Recognition includes Inc. 500, Boston Business Journal's "Best Places to Work" and Business NH Magazine's "Business of the Year".
Learn More – https://www.bankwstaffing.com
Media Contact
Please send media requests to pr@wordpressmu-915361-3242143.cloudwaysapps.com or contact us directly at 603-637-4500.