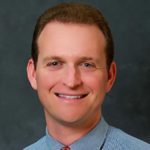 Conventional wisdom sells the idea that if you're not moving up, then you're stagnating. So you're looking for something new, a job that's 'above' the one you already have. What does that mean, "above"? A new title? A new place on the org chart? More money? When we ask job-seekers what they're looking for when they change jobs, these are not the answers. They're looking for a new challenge, renewed interest in their fields, the space to learn new skills and hone the ones they already have, and more responsibility. More than one job seeker I've met has, when not able to find a job "above" theirs, decided to stay in the job they were trying to leave instead of considering another option. A lateral move at the organization they already worked for.
But don't lateral moves keep you stagnant in your career? When carefully considered, a lateral move can actually expand your job options in the future and give you two legs up for the future. First, you will be gaining entirely new skills. Getting a job that is largely unrelated to the one you have is hard, but when you have a strong track record at an organization, it can open up doors to positions you would not otherwise be considered for. When this happens, you'll be learning new skills that you wouldn't otherwise. Additionally, working in different departments of the same company can give you unique insights into how a company as a whole works. You'll see how the pieces fit together, different management styles and get a more holistic view of the work environment. Both of these things, new skills and a bigger views of how organizations work, will make you more marketable in the future – especially for management positions.
A lateral move into a different department almost assures that the work you're doing will be more challenging, as it is new. And bringing your current skills to the job mean that even if you're starting 'from scratch', your perspective will be different than your co-workers (while still being relevant.) Which means that while you may be learning the skills needed in your new department from the beginning, you will be able to contribute meaningfully from the start. It also increases the chances for your work to be meaningful and creative as you'll likely be able to see the puzzle in front of you from a more macro perspective and apply that to your new work.
This doesn't mean that you should take any lateral job you can find. If a job opens in a department you have no interest in or think would be a bad fit, don't apply for it. Think about what skills you would like to add to your resume. Are you looking for something with more big projects, more team work or less paperwork? Maybe you want something with more visibility. Do you want something that will expand your present network or help you build a new one? Like any new job, these are all things to consider when making a lateral move.
But what about the money? It's possible that a lateral move will pay the same, even though the other benefits can outweigh that consideration. But it's possible that you'll be able to negotiate a higher salary. Research the job market and see what the market value is for the position so you can talk about it from a strong position.
So if you're looking for a change, think broadly about where the best opportunities are. They might just be where you're already working.
About BANKW Staffing
Through its portfolio companies, KBW Financial Staffing & Recruiting, Alexander Technology Group, The Nagler Group, Sales Search Partners, and KNF&T Staffing Resources, BANKW Staffing, LLC is the leading regional provider of temporary and direct-hire staffing services in the areas of finance, accounting, information technology, office and administration, legal, human resources, and sales.
BANKW Staffing companies have received over 100 awards for rapid growth, business excellence, and workplace quality. Recognition includes Inc. 500, Boston Business Journal's "Best Places to Work" and Business NH Magazine's "Business of the Year".
Learn More – https://www.bankwstaffing.com
Media Contact
Please send media requests to pr@wordpressmu-915361-3242143.cloudwaysapps.com or contact us directly at 603-637-4500.