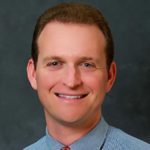 Remember how much you loved back to school supply shopping – pristine notebooks, new pens (I like a medium tip blue uniball), highlighters. It's time to revive the tradition.
I'm no Luddite – technological advances have made many things in our work lives and personal lives easier, better and more efficient. Sometimes, though, old school wins – and when it comes to the difference between taking notes on a computer or by pen, the pen wins hands down.
At the most basic level, taking notes on your computer during a meeting puts a physical barrier between you and other people. You are less likely to look at the other people in the room and can end up, literally, hiding behind the screen. Not making eye contact signals to other people that you're not truly listening and the physical barrier becomes a barrier to a true connection to the other people in the room. That's bad for client relations and for inter-office relations. If you think you're going to need a word-for-word account of the event, ask if you can record it.
When you're behind the screen, even if you are listening – or believe you are – you're probably just hearing the words. You computer presents many distractions: the data you could pull up for reference, the picture that flashes on the screen in the background, the email that pings. So why not just shut down every thing else on the computer? Because typing itself turns you from a participant into a transcription service. Good typists are at even more of a disadvantage since they're able to transcribe more information more accurately, they end up taking notes without really hearing the meaning behind the individual words.
None of us can handwrite quickly enough to transcribe. In order to write down the most salient points, you have to slow down, listen and process the information so you can decide what's important. But here's the most interesting thing, taking notes on your computer may actually interfere with your learning.
In a recent study by psychologists Pam Mueller and Daniel Oppenheimer, people who took notes by hand while watching a 15 minute video scored significantly higher on a test of factual questions about the video afterwards than those who typed their notes. They scored similarly on conceptual questions. Until a week later when both sets of note takers were given a chance to review their notes and take another test on the video. This time, the "hand writers" scored significantly higher on both the factual and conceptual questions. Hand-writing may not just help you remember more in the short term, it may literally help you absorb information more deeply. (And in the much longer term, some doctors believe that connecting your motor-skills to your memory may keep your mind sharp as you age.)
The best reason, though? Doodles. Squiggles, checkerboards, stars, retraced letters. Doodling isn't, it turns out, a sign that you aren't listening. It's a learning tool. It helps us stay focused, grasp new concepts with less resistance, retain information, and help with creative problem solving. And they help release stress to boot. Neuroscience research in the past few years has shown doodling is beneficial for all sorts of cognitive processes. You know where you can't doodle? On the computer.
So as fall approaches, do a little back-to-school shopping. For yourself.
About BANKW Staffing
Through its portfolio companies, KBW Financial Staffing & Recruiting, Alexander Technology Group, The Nagler Group, Sales Search Partners, and KNF&T Staffing Resources, BANKW Staffing, LLC is the leading regional provider of temporary and direct-hire staffing services in the areas of finance, accounting, information technology, office and administration, legal, human resources, and sales.
BANKW Staffing companies have received over 100 awards for rapid growth, business excellence, and workplace quality. Recognition includes Inc. 500, Boston Business Journal's "Best Places to Work" and Business NH Magazine's "Business of the Year".
Learn More – https://www.bankwstaffing.com
Media Contact
Please send media requests to pr@wordpressmu-915361-3242143.cloudwaysapps.com or contact us directly at 603-637-4500.