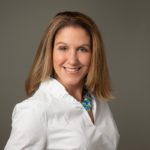 After the aggressive hiring market we have experienced the last 18 months, layoffs likely have not been on anyone's mind. However, with the possibility of another recession on the horizon, layoffs are not an uncommon occurrence in a shifting job market. Approximately 40% of Americans have experienced a layoff in their careers.
While it can be easy to fall into the trap of panic and dismay, repositioning yourself after a layoff doesn't have to be a negative experience. By keeping a level head, and heeding the following advice, you can set yourself up for a successful job search in the wake of a layoff.
After a Layoff 
As personal as this news can feel, it is important to remember businesses making decisions based on numbers, costs and market factors has always been inevitable. It is normal to feel emotional at the onset of a life-disruption like a layoff, but before you do anything – send a group email, blast your company on social media, send out countless resumes – step back and give yourself the time to process through the emotions you are feeling. Allow yourself to experience your grief or nervousness before you embark on your post-layoff job search. It is best to not allow these turbulent emotions to impact critical decisions about your next professional opportunity.
Take a few days to review the information you have received from your company such as your separation letter, healthcare and other benefits information, retirement plans, unemployment, opportunities the company may have, and any services or severance offered.  As mentioned above, utilize time to process your feelings and to consider what you want to do next before you begin any outreach to your network or the marketplace.
Preparing for a Job Search after a Layoff 
As you prepare for the market, update your LinkedIn profile with a professional photo, buzz words, updated skills, and an "open to work" status. Review your resume to make sure all your skills are current, and you are positioning yourself for what is next.
When you feel you ready, create a message that you can use to explain the layoff and positively position yourself for what you are looking for next. As an example, "I was recently with a company that went through an extensive restructuring as the result of the loss of a large client. I have taken this as an opportunity to refocus my career. I am looking forward to utilizing my ABC skills in a new role doing XYZ." This approach is moving from the past to the present.
Repositioning Yourself in the Employment Market 
While the market remains active, it is important to recognize that not every opportunity will be the right fit for you and vice versa.  Use your current contacts – mentors, connections, associations, and family/friends to expand your network.
This is not a time to be shy about asking people for their help. But don't ask for a job. It is best to request a meeting or call. "My previous company recently went through a restructure. I am excited about what is next for me professionally. You are someone I have admired for your approach and knowledge of the market. I was wondering if you would have 30 minutes that I could get your insights and feedback?" Use other's time wisely and be prepared to process their input and how they could help you – maybe an introduction or contact.
Remember, people genuinely want to help but are not sure how unless you ask. After every meeting, follow up with your next steps and a thank you.
It Helps to Have Help 
This is a great time to utilize a recruiter. You should maintain a relationship with a recruiter throughout your career, as they are always in touch with companies actively or passively looking for talent, but if you haven't connected with one now is the perfect time to reach out and introduce yourself. A recruiter will be able to give you great market insights and help you practice your "pitch." As you focus on repositioning yourself after a layoff, they can provide company and cultural insights in advance of interviews, giving you your best shot at receiving a new employment offer.
Don't lose momentum. There will be setbacks, but you should take time to reflect on them and learn from them. They will provide additional opportunities to do a market check. Finding the next opportunity can take time but it is critical to balance your job seeking with your well-being.
About BANKW Staffing
Through its portfolio companies, KBW Financial Staffing & Recruiting, Alexander Technology Group, The Nagler Group, Sales Search Partners, and KNF&T Staffing Resources, BANKW Staffing, LLC is the leading regional provider of temporary and direct-hire staffing services in the areas of finance, accounting, information technology, office and administration, legal, human resources, and sales.
BANKW Staffing companies have received over 100 awards for rapid growth, business excellence, and workplace quality. Recognition includes Inc. 500, Boston Business Journal's "Best Places to Work" and Business NH Magazine's "Business of the Year".
Learn More – https://www.bankwstaffing.com
Media Contact
Please send media requests to pr@wordpressmu-915361-3242143.cloudwaysapps.com or contact us directly at 603-637-4500.