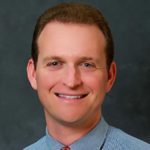 One of the first things I ask candidates is, "Do you want a job, or do you want a career? Because this can be a terrible job, but a great career."
There's no right or wrong answer to the question. But the paths are considerably different and it's important to know what you want when you're looking at an opportunity.
If someone's looking for a job, I don't want to put them in a place that would not suit their immediate needs, whether they are to pay the bills or to have more time with his family. Jobs have specific duties and boundaries and what you get from them is clear. You do what needs to be done in order to fulfill the obligations of that job and that job, in turn, fulfills its obligation to you. After all, happiness and fulfillment can come from a lot of places, and taking a job in order to help you find those things elsewhere is a good choice for some people.
Careers are different. They're about building foundations and pursuing long-term goals, bigger risks and bigger rewards. Today's careers are fluid and while their paths may be challenging, the pursuit of a career also provides exciting opportunities. Careers are different now than they were in past generations. It's more rare that someone's career will be at the same place for his whole life. It's more common to change careers – possibly more than once – over the course of a lifetime. But steps that you take to build your career actually make you ready to weather change more easily.
It's a marathon, not a sprint. A career is about accumulating transferable skills, seeking out opportunities, and building for the long-term, possibly a long term in a different job or even a different field. I've found that the more I learn on my career path, the more I realize that there's no end and that every new opportunity opens a door to something I didn't know existed. It's what keeps it excited – that there is always more ahead that I am excited to explore.
It involves more risk taking: Careers are largely self-directed. While the basics of your path may be clear (after all, you know you have to go to law school to become a lawyer) and your mentors may have wonderful advice, you are the only person who can decide where you where you want to go and what the best way to get there is. Sometimes you might make the wrong choice, but the great thing about a career is that your course can be corrected – and that you may learn as much from your mistakes as you will from the positive experiences.
It might mean a worse job: In a world where your experiences are building blocks for the future, what you're looking for in a job might not be the thing that makes it the "best" job. You may take a lower paying job in order to work with someone whom you want to mentor you. It may mean working longer, harder hours to acquire a skill that you believe will be valuable even if you're not sure exactly how it fits into the puzzle. It may mean that you have to pursue a great opportunity at a time that isn't ideal.
So Matt, you ask, are you saying that if a high paying, good-enough job came along you'd suggest I pass it up for one that pays less and I might not like as much because it would better further my career? Well, if you're able to and are serious about pursing your career path, yes, because I know that good-enough won't cut it.
The ups and downs of choosing a career over a job are the same. They're hard work. You have to forge your own path. You'll be presented with unforeseen challenges. It's easier to misstep. The future may not always be perfectly clear. And that's why people who want a career do it. A career isn't about an idealized future, but allows you to be prepared for surprises and move in ways you could not have anticipated. By choosing a career, a more expansive view of your work life, the less the ups and downs matter and the more meaningful your journey will be.
About BANKW Staffing
Through its portfolio companies, KBW Financial Staffing & Recruiting, Alexander Technology Group, The Nagler Group, Sales Search Partners, and KNF&T Staffing Resources, BANKW Staffing, LLC is the leading regional provider of temporary and direct-hire staffing services in the areas of finance, accounting, information technology, office and administration, legal, human resources, and sales.
BANKW Staffing companies have received over 100 awards for rapid growth, business excellence, and workplace quality. Recognition includes Inc. 500, Boston Business Journal's "Best Places to Work" and Business NH Magazine's "Business of the Year".
Learn More – https://www.bankwstaffing.com
Media Contact
Please send media requests to pr@wordpressmu-915361-3242143.cloudwaysapps.com or contact us directly at 603-637-4500.