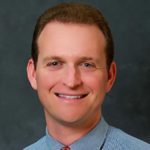 You may have heard of MIT's "Building 20." By the time it was torn down in 1998, it was famous for having been the birthplace of some of the 20th century's most significant ideas. Microwaves, the first video game, modern linguistic theory, high-speed photography and Bose Corp. to name just a few. It was also famous for being a terrible space. It was built as a temporary building, had no insulation, wasn't up to fire code, was impossible not to get lost in and the offices were so terrible that no one wanted to stay in them. By the 1950s it was being used to house a variety of departments – just because they didn't fit anywhere else. But it worked. Really, really well. There are all sorts of reasons why the space itself became an incubator for so much collaboration, in spite of and because of its bad design. The one that interests me the most is how it created trust. When people stopped to ask directions when they were lost, when they sat in the hall instead of their offices, and when they went in search of the coolest parts of the building in the summer heat, they met each other. They laughed and complained and talked about their work and families. And that built trust, which let them work together in unprecedented ways.
In a workplace, establishing trust between people is vital for success in big and little ways. When oil rig workers have met each other and their families before they are dispatched, accident rate drop significantly according to Chris Boyce, CEO of Virgin Pulse and business development expert. While not all of our jobs have life or death consequences if something goes wrong, they all rely on other people to support us, help us and work with us.
The physicality of office space can create places where colleagues can run into each other in unplanned and unstructured ways. It's at the water cooler, the coffee machine, the non-work spaces people go to regularly where people make little connections and get to know each other. (Open plan offices, while all the rage, don't take the place of these spaces.) Google has a "100 feet from food" rule. Not because people were going hungry, but in order to create "collision zones" where people casually ran into each other. Collision zones create trust, you meet co-workers you might not see when you're at a desk and stepping away from work physically gives you a chance to do so emotionally so you can have a real conversation with someone. Trust grows, collaboration grows, job satisfaction grows.
So what if your office environment is largely virtual? For companies with both virtual and physical employees, the space that's serving your hub employees may be working great, but that camaraderie can make virtual employees feel even more disconnected when everyone is together. To better create trust between all of your employees, schedule "unscheduled" time. Have a bi-weekly meeting that opens with people catching up – about whatever. Some people will talk about work, others won't, but whatever they're talking about, it's not wasted time. It's time during which they'll create what Boyce calls the "little habits, connections and ways of working together that can make a huge impact to the bottom line of any company."
About BANKW Staffing
Through its portfolio companies, KBW Financial Staffing & Recruiting, Alexander Technology Group, The Nagler Group, Sales Search Partners, and KNF&T Staffing Resources, BANKW Staffing, LLC is the leading regional provider of temporary and direct-hire staffing services in the areas of finance, accounting, information technology, office and administration, legal, human resources, and sales.
BANKW Staffing companies have received over 100 awards for rapid growth, business excellence, and workplace quality. Recognition includes Inc. 500, Boston Business Journal's "Best Places to Work" and Business NH Magazine's "Business of the Year".
Learn More – https://www.bankwstaffing.com
Media Contact
Please send media requests to pr@wordpressmu-915361-3242143.cloudwaysapps.com or contact us directly at 603-637-4500.