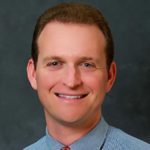 "I asked my boss, Jillian, if we could set up a meeting for feedback on a project I was finishing up and her response was, "Just grab me anytime I'm around the office and we can talk." I did see her at the office, of course. But it was never the right time. She was obviously busy and even when she wasn't actively on the phone or speaking with someone else, she looked like she had significant things on her mind. I had also started some new work and had a lot to do. Two weeks later she came up to me and said, "I thought you were going to ask me to review your work." It got really awkward when I tried to explain why I hadn't yet." – Alison
"My employee, Alison, came to me and asked if I would give her feedback on a project she had been working on. I hate scheduling meetings with people in the office, it's far easier and more casual if we just check in when we're both around. So that's what I told her. Then, when she didn't approach me for almost two weeks, despite ample opportunities to do so, I went to her. Her reluctance still doesn't make sense to me; I had told her to just find me. She should have come to me instead of waiting for me to approach her." – Jillian
So, who was right? Alison was sure she was doing the right thing by not interrupting at an inopportune times. Jillian was equally sure that she was right, she had told Alison exactly how to initiate the conversation. But sometimes "rightness" doesn't matter – something we often remember in personal relationships, but may not at work. This can be especially in relationships with unequal power; as the boss you're most often given the benefit of rightness, and it can be hard to remember that even when you're 'right', you might also be wrong.
Jillian's request seemed absolutely reasonable. "Just find me. I'm available." But as the boss, "finding her" isn't quite like going up to your co-worker over a coffee break. By suggesting that it was, Jillian inadvertently put Alison in an awkward position. Alison didn't know what the feedback would be. She was nervous and so finding the right time to approach Jillian would have been hard no matter what. She would not only have been interrupting her boss, but also herself. She felt as though she needed some prep for the meeting and a spontaneous chat wouldn't allow for that. So she was looking for a time when 1 – Jillian didn't 'look' busy and 2 – she, Alison, was working on something related to the work that was to be reviewed. As two separate things these were going to be pretty rare. To have them overlap – well, they hadn't. Also, Alison had asked for a meeting. To which Jillian had said no (though not in those exact words) which gave Alison the impression that Jillian wasn't making it a priority.
Ultimately, it was an awkward misunderstanding that they got through. Jillian thought Alison's work was creative and persuasive and gave her one suggestion that Alison hadn't considered. During the conversation, Alison realized that her boss was invested in the project and was a great mentor and thought partner. But it didn't have to end that way. Small misunderstandings with employees can fester and create ill will with both parties. So if you're the boss, take a moment the next time something happens that seems perfectly clear to you, but that your employee seems taken aback by, and think about what it really means to always be 'right.'
About BANKW Staffing
Through its portfolio companies, KBW Financial Staffing & Recruiting, Alexander Technology Group, The Nagler Group, Sales Search Partners, and KNF&T Staffing Resources, BANKW Staffing, LLC is the leading regional provider of temporary and direct-hire staffing services in the areas of finance, accounting, information technology, office and administration, legal, human resources, and sales.
BANKW Staffing companies have received over 100 awards for rapid growth, business excellence, and workplace quality. Recognition includes Inc. 500, Boston Business Journal's "Best Places to Work" and Business NH Magazine's "Business of the Year".
Learn More – https://www.bankwstaffing.com
Media Contact
Please send media requests to pr@wordpressmu-915361-3242143.cloudwaysapps.com or contact us directly at 603-637-4500.