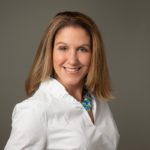 If you consider yourself a leader in the workplace, it's likely you're persistent in your pursuit of skill and career advancement. From constant learning to professionalism and performance, your proficiencies are what sets you apart from your colleagues and makes you the one they turn to for advice, collaboration, and problem-solving. But when you're looking to advance your career, where do you start?
Seeking career enrichment through involvement with a board of directors or workplace committee is a great way to grow your intangible leadership skills, as well as stretch your skills by learning new ways to apply your talents. By utilizing one's unique experiences, perspectives, and business acumen in new functions, they stand not only to test their talents but to make a positive impact toward a meaningful mission.
With a wealth of benefits to reap from committee or board involvement, the only question left to ask is "Where do I start?"
Serving on a Committee or Board 
When one thinks of the term "Board of Directors," they often think of conference rooms in luxury high-rises and a long table filled with directors discussing a variety of operational and fiduciary responsibilities. This image isn't always entirely accurate. A board of directors can be applied to smaller companies, start-ups, or to non-profit organizations.
Additionally, there is the option of starting or becoming involved with an Employee Resource Group, or ERG. These smaller, internally managed committees are employee driven and typically overseen by an executive management member. Employee Resource Groups can take many shapes and forms and serve a variety of purposes. Philanthropy, educational outreach, diversity, and professional mentor groups are just a few examples of some popular and successful ERGs that are commonly found within an organization. This is typically where employees seeking to start their involvement journey begin as these smaller committees don't have fiduciary responsibility and seek to positively impact a workplace or community struggle.
If your organization doesn't have any ERGs available, suggest forming one for your management team. It's likely that if you're passionate about becoming involved in a committee or board to achieve a specific mission, other employees feel the same way. Taking the initiative to cultivate a company-managed ERG only further demonstrates your organizational and leadership qualities to your ecosystem!
Qualities of a Successful Committee Member 
Besides being workplace leaders, successful committee members exhibit a variety of hard and soft skills that make their contributions to a committee board valuable. They demonstrate the ability to consider the thoughts and ideas of others, while keeping the group's focus to the organization's overall mission.
Additional traits that can display the potential for a successful board member are:
Thinks Strategically: Asks questions, probes for more information, and challenges assumptions at meetings. Keeps organization's long-term goals in mind, while fielding more immediate needs.
Leads by Example: Exemplifies organization's ethics and values with integrity and seeks to guide remediate measures when something fails to meet established expectations.
Innovative and Adaptive: Embraces and adapts to workplace and workforce changes, as well as new technologies. Self-educators who seek continual growth and improvement personally and professionally.
Personal and Professional Growth 
When you make the commitment to join a workplace board or committee, you're making the decision to grow and strengthen your professional and personal skills. Strategic planning and group collaboration will challenge timeworn skills while allowing the opportunity for new proficiencies to be gained. Leadership abilities will continue to develop as group dynamics are managed and organizational goals are prioritized and delegated. The application of skills, both new and old, to one's career, and their involvement in an ERG, can only develop their professional demeanor and capabilities – further establishing themselves as a workplace leader.
Employee Resource Groups involve a diverse cast of professionals. You'll collaborate with individuals in your immediate ecosystem, as well as make new connections. After you've established that your contributions to the committee have lasting value and that you're a conscientious and committed professional, it's likely that you'll be invited to engage in other projects or committees, which will only continue to broaden your professional skills and network.   
Things to Consider 
There's a lot of hard work that contributes to making committees and boards successful and ensuring you're well prepared for your responsibilities is a critical part of the decision to get involved. This is an investment into yourself, both personally and professionally, and it is important that one is prepared for the duties required.
Committees require a time commitment that one must be prepared to make. It's more than attending a monthly or quarterly meeting to check a box for involvement. A successful organization member is ready to not only make commitments for physical presence as well as presence of mind, but to commit to completing their contributions in their off-hours. Whether it be fundraising, company representation at an event, or putting together budget plans, the responsibilities assigned to committee members are critical to the development of the board and achieving the goal of the organization. If someone fails to do their part, it won't bode well for the remaining committee/board members or their endeavors.
Overextending yourself is a real concern for people who get involved with their workplace communities. As a proven leader, your network will begin to seek you out as a subject matter expert and crave your involvement in their new projects or boards. It's exciting and you'll be tempted to accept every offer that appeals to you but be wary of overtaxing your time and talents. Finding yourself stretched too thin across too many projects could leave you coming up short when deliverables were promised. It's better to keep your contributions focused on the projects that satisfy you personally and professionally to ensure continued success for yourself, and the organizations you represent.
Where to Start 
The best place to start when seeking to get involved with an Employee Resource Group is find a cause or mission that you're passionate about. If you enjoy giving back to the community, a Philanthropy Committee that offers volunteer opportunities may be what you seek. Diversity is a hot-button topic in the workplace right now, and employees seeking to grow their company's diverse network of affiliates, perhaps a D.E.I. Committee (Diversity, Equity, and Inclusion) is a group you'd thrive in. The opportunities for impactful ERGs are abundant, and wherever you decide to start, it's a best practice to make the first cause one you're personally invested in.
Another way to gain entry-level committee experience is to consider non-profit organizations for your involvement. Non-profits, while held to their own rules and regulations, often have less barriers to entry than larger, for-profit organizational boards. Their boards and committees value the enterprising professional who seeks to volunteer their time and skills to their endeavors, and in most cases, are willing and able to mentor or train the interested party.
The most important, and often forgotten, part of beginning your committee involvement journey is asking to join. Many of the examples supplied throughout this article are Employee Resource Groups that may already exist within your company. With luck, the ERGs available are visible to both new and tenured employees at any organization fortunate enough to oversee them but an easy way to take a proactive approach is by asking management when and where there are opportunities to get involved.
A Feel-Good Ending 
The best part about committee service isn't the skills developed or the people networked with, but the feeling of satisfaction and positivity that follows you home at the end of a long day. The work you do for your committee/board is meaningful, not just for you, but for the beneficiaries of the organization's mission. Being part of the long-term solution is a gratifying feeling that serves as its own reward.
About BANKW Staffing
Through its portfolio companies, KBW Financial Staffing & Recruiting, Alexander Technology Group, The Nagler Group, Sales Search Partners, and KNF&T Staffing Resources, BANKW Staffing, LLC is the leading regional provider of temporary and direct-hire staffing services in the areas of finance, accounting, information technology, office and administration, legal, human resources, and sales.
BANKW Staffing companies have received over 100 awards for rapid growth, business excellence, and workplace quality. Recognition includes Inc. 500, Boston Business Journal's "Best Places to Work" and Business NH Magazine's "Business of the Year".
Learn More – https://www.bankwstaffing.com
Media Contact
Please send media requests to pr@wordpressmu-915361-3242143.cloudwaysapps.com or contact us directly at 603-637-4500.